Speaking of weddings, this is probably every girl's dream, right? So this dream is not a big dream, but a dream come true. A modern wedding is to put on a white LED dream wedding dress and go to the one you love the most. There is also a romantic legend about wedding dresses in the 16th century in Ireland. Earl Richard fell in love with the country girl Miss Rose at first sight, but the royal family made things difficult for Rose and asked her to sew a 16-meter-long robe overnight before agreeing to marriage. With the help of the whole village, Miss Rose sews the world's first wedding dress out of white fabric. It was Queen Victoria of England who made the wedding gown. She abandoned the royal gold silk fabric in 1840 and sewed the wedding gown with Chinese white silk fabric, laying a new style for the wedding of later generations.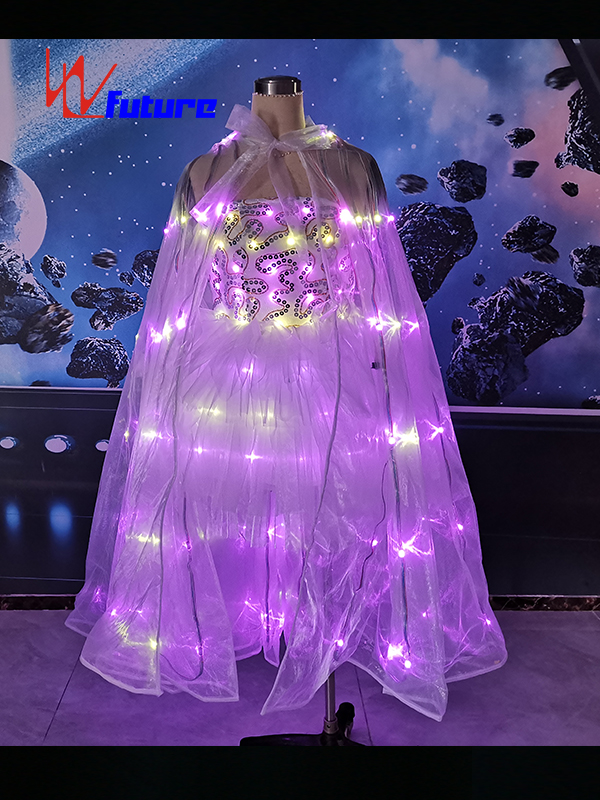 Over time, traditional wedding customs have changed to modern times. From ancient times to the present, weddings have been of extraordinary significance to any person or to a family. In the past, we said that at least five or six years old would be considered a generation, but today's world has been completely changed by the Internet, every year, every month, every day, but no matter how the world changes, there is no fundamental need for weddings. Sexual changes. The wedding is the most tangible rigid need, a rigid need that will always exist. This rigid need will only change in form, and there will be no possibility of subversive changes. A perfect wedding is a perfect dream. Regarding the dream of love and growth, Hunan Future Creative Technology Co., Ltd. uses its own experience and creativity to design full-color changing LED wedding dresses to create such a dream for the bride and groom.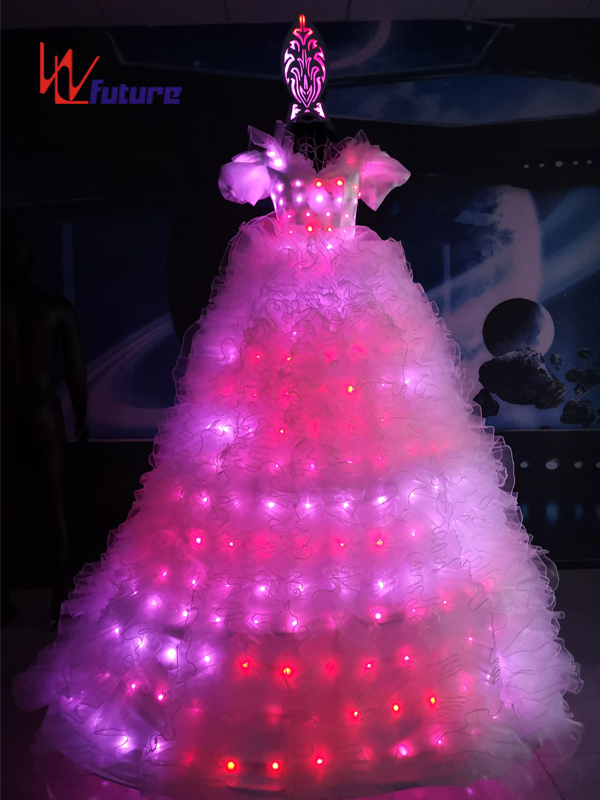 Speaking of wedding styles and changes in the industry over the years, the first thing is to find wedding planning as a standard. Around 2000, it was possible to hold a wedding with a few relatives and friends, but now, almost no married partner does not look for a wedding planning company. The difference lies in what kind of team they are looking for at the price, and the savings are even small. Studios have to be found too. The reason is that young people nowadays increasingly believe that they are not capable of everything, and that professional things are left to professional people. All they have to do is to prepare money.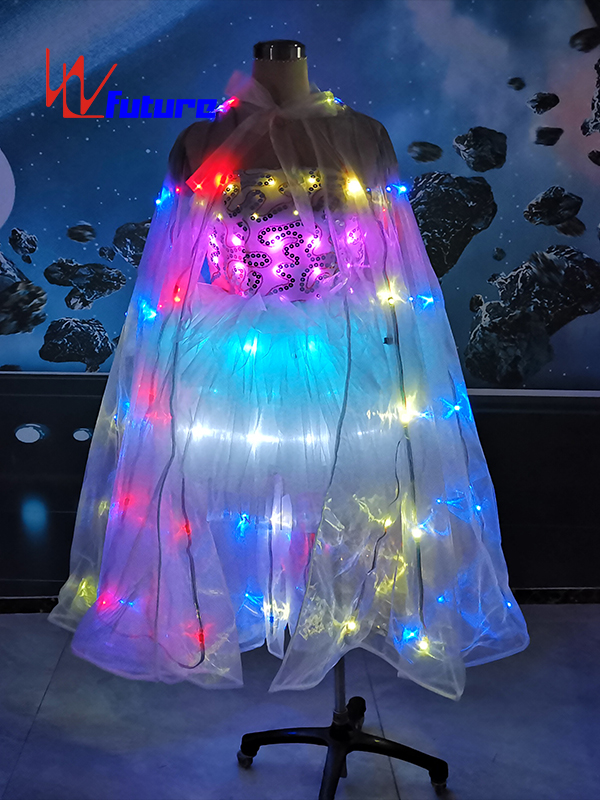 Secondly, the form of wedding planning has undergone tremendous changes, from the original relatively low-level selective package to a combined package. Now the more attention is paid to planning and design, the more individual needs of customers are considered. This evolution is also closely following the young people born in the post-95s generation who want to express their individuality and publicize themselves. In their eyes, since they all say that this is once in their lives, why not leave a deep impression on themselves and relatives and friends? The place where the wedding was held has also changed from ordinary catering to a five-star hotel to the popular wedding hall today.
The most favorite customers are those who have ideas and have a clear understanding of how to realize these ideas. The main color, background construction, process including music and other details are also the easiest to satisfy, because they can do a good job of service. And often such weddings are actually presented very well, and the satisfaction is also very high. They are most afraid of putting forward a very big idea, such as only high-end, atmospheric, high-grade, chic… There are too many ways to fulfill these requirements. So she wants to tell the young people who are going to get married that if you really want to make your wedding personality, creative and unforgettable, then your own ideas are very important, and the more detailed the better. If you don't have time to think about it, choose a branded wedding company and trust them fully.
Speaking of dreaming, is there any wedding in your heart that is truly dreamlike and impressive. One of my impressions was that the customer used 1,200 crystal glasses to hang them, and they made them outdoors. 1200 crystal glasses are hanging upside down. Against the background of the night lights, the bride wears a high-end LED mopping wedding dress custom-designed by Hunan Future Creative Technology Co., Ltd., and the bride and groom stand underneath. This scene is felt by both guests and newcomers. Like a dream. It is specially emphasized that it was a wedding held at night, because only a wedding at night can present such an effect.
If you also want to have such a dreamy and unforgettable wedding, customize a LED wedding dress that is exclusive to you and make your wedding the most beautiful and unforgettable moment in your life!
---
Post time: Sep-07-2020