Company Intro
Hunan Future Creative Technology Co.,Ltd. is the world's leading manufacturer of LED costumes and supporting facilities, integrate in creative electronics, intelligent development design and productions. We provide customers with competitive, safe, stable and reliable product solutions and services in the performing arts and lighting fields, and continue to create value and opportunities for customers. Our special unique product are:clothing-specific synchronous controller, clothing-specific mobile power supply(DC5V、5A-8A), and clothing-specific control system etc.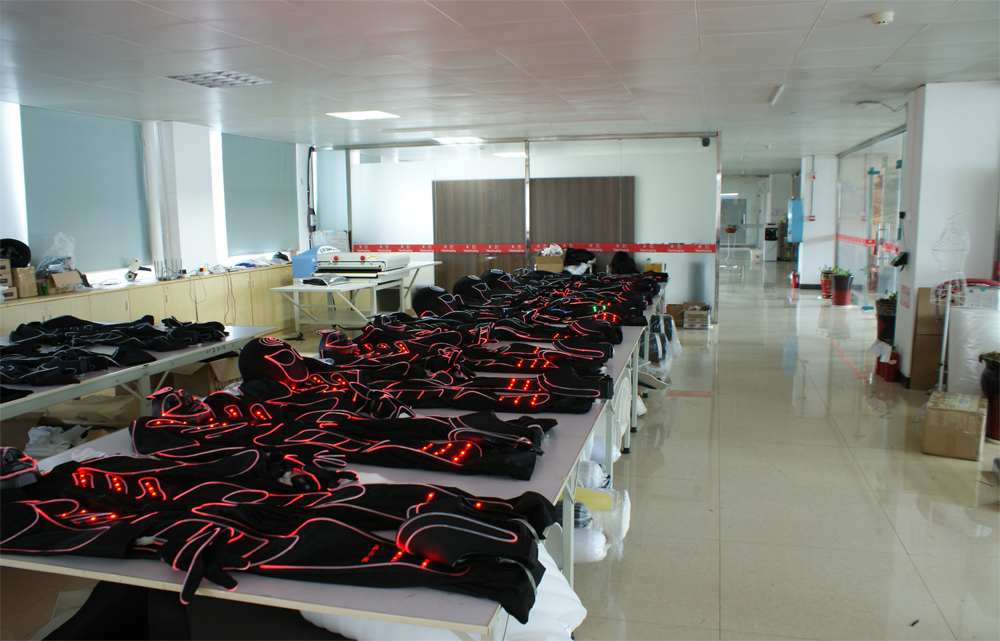 Our Advantages
Hunan Future Creative Technology Co., Ltd. is the first enterprise to develop DIY accessories for LED costumes  in the world .
Hunan Future's developed special control software for luminous costumes, which is so easy to operate & understand, and unique in creativity. The important is the synchronous speed is very accurate,it can edit hundreds of different types of luminous costumes at the same time, also can insert music and costumes in the simulation mode very clarity editing program on costumes light effects.It supports three types of controllers:(a) ordinary SD card controller;(b)433 wireless synchronous controller;(c) 2.4G wireless synchronous controller.Also the software supports online real-time control, or copy editing program offline control.
Hunan Future's mobile power supply is not only small in size, but also has very large current, the current peak reaches 8A,which is equivalent to the total current of 4pcs mobile power supply in the market.
Hunan Future's own production of dedicated LED strip for costumes has the advantages of flexible and folding,It is not only very soft, but also improves the comfort of wearing.
The communication distance of our controller (Master controller to Sub-controller) can reaches 2000 meters, with strong anti-interference ability and powerful functions,the sender can control unlimited receiver , and can be used online or offline.


 Company History
Hunan Future Creative Technology Co.,Ltd. former name was Changsha Tianchuang Stage Costumes Co.,Ltd. The company is engaged in the stage costume field for more than 20 years, and making luminous costume for more than 10 years.In the spirit of loving profession and keeping improving with positive attitude,after years of hard work,we have independently developed representative products in stage costumes field, such as special controller, special mobile power supply, special flexible LED strip, and special programming&control software for costume.And has obtained many national patent certificates.