LED light up Waistcoat Costume WL-328
This LED suit is designed & Made in Hunan Future Creative Technology Co.,Ltd. It is perfect for entertainment and dancing shows at night clubs and events.
The most professional LED costume manufacturer in China.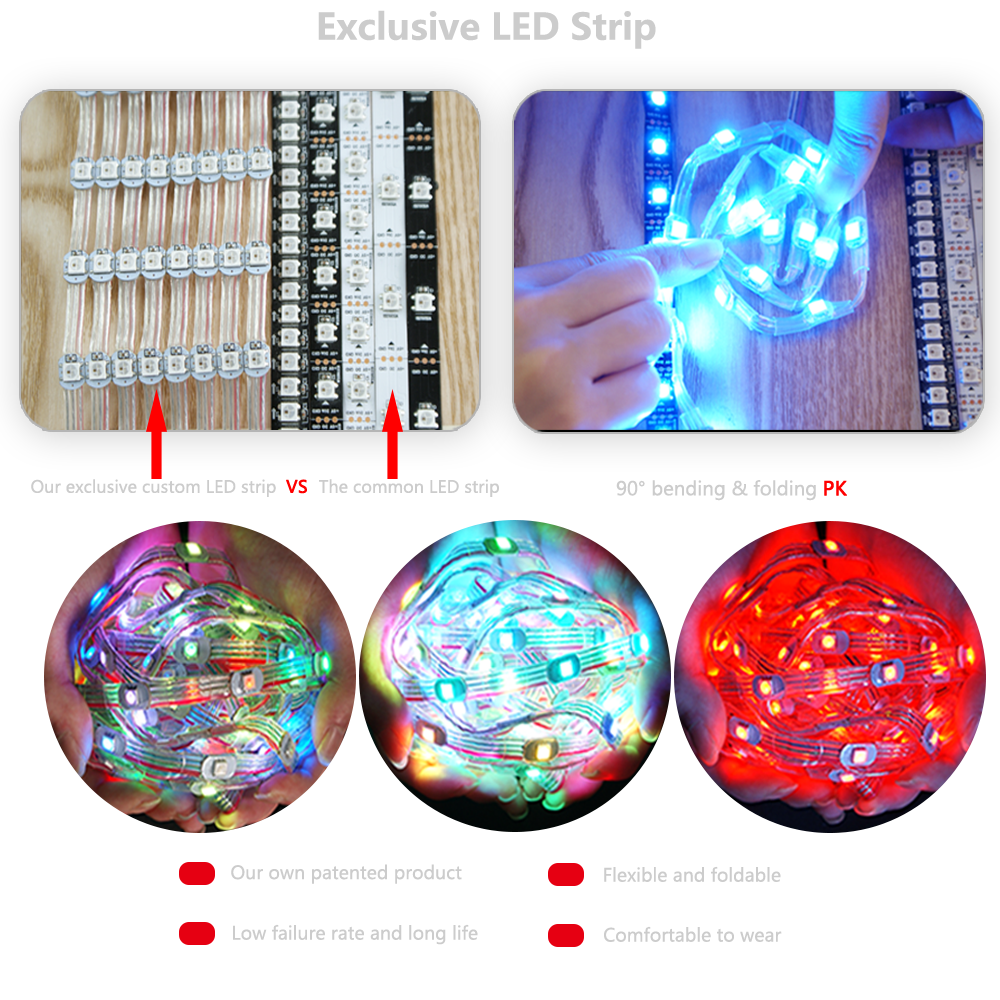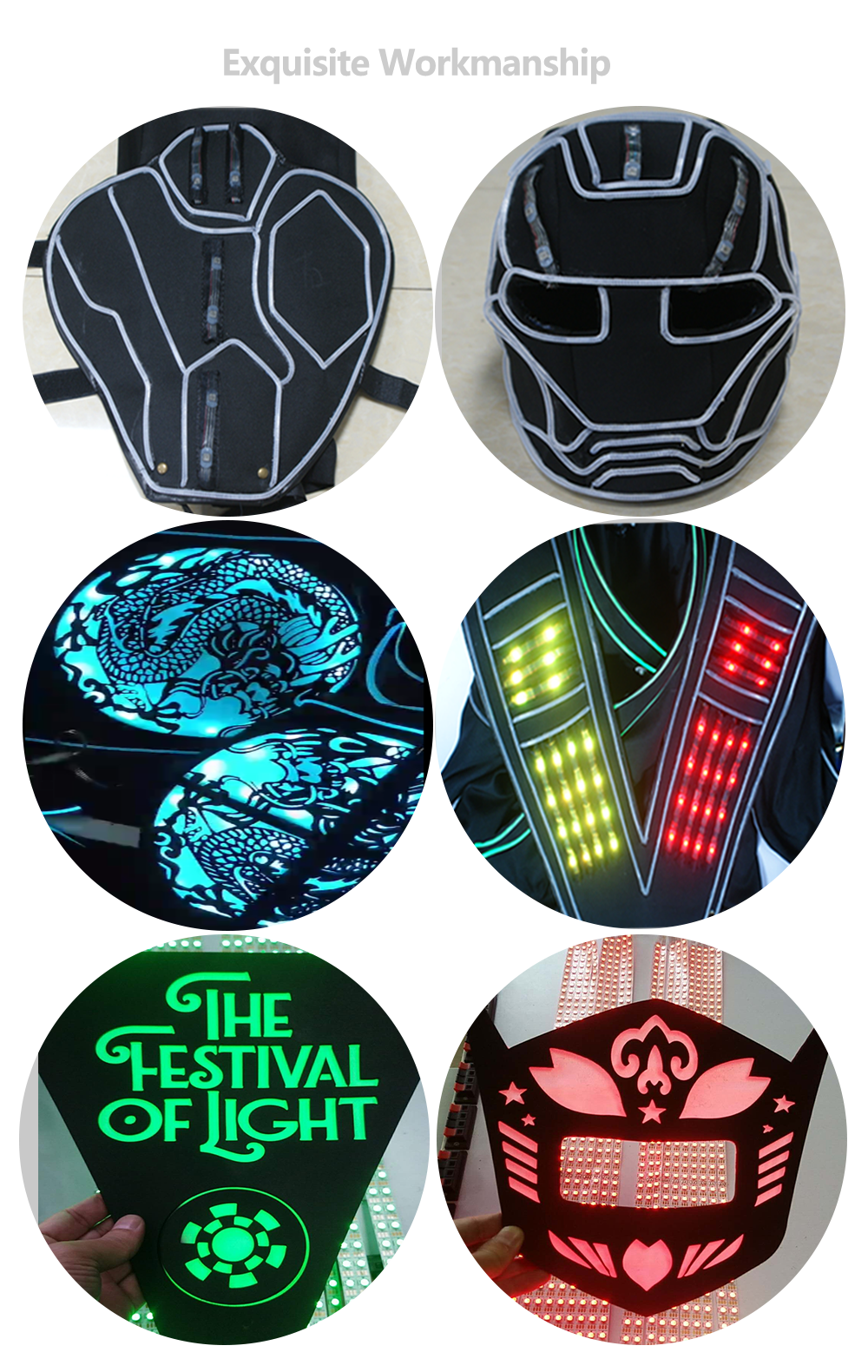 Software Supply:
This software is an exclusive editing software developed by Hunan Future Creative Technology Co., Ltd. specially for luminous clothing. The operation is very easy to understand, and the synchronization rate is very precise. It can edit hundreds of different types of luminous clothing at the same time, You can also import music and clothing at the same time, and the effect of editing the program in the simulation mode is clear at a glance.
Support three kinds of controllers at the same time:
① ordinary SD card controller;
② 433 wireless synchronous controller;
③ 2.4G wireless real-time controller.
 The software supports online real-time control, and can also copy the created programs for offline control.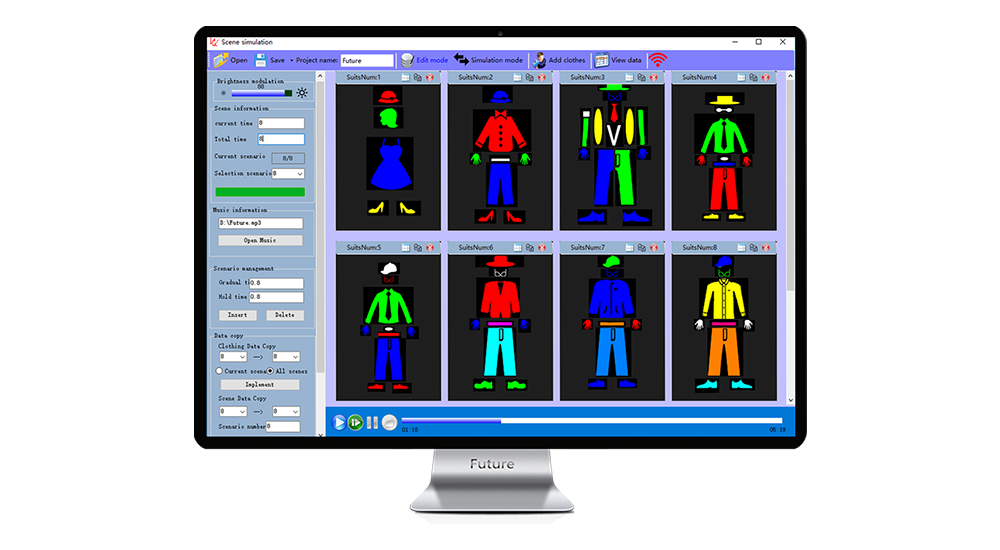 Optional Accessories:
1.15000mAh Mobile power bank
2. 6000mAh Mobile power bank
3. 433 Wireless Sender & Receiver
4. Synchronous SD card controller
5. R/F remote controller
Remark: Contact us, we will make your suggestions!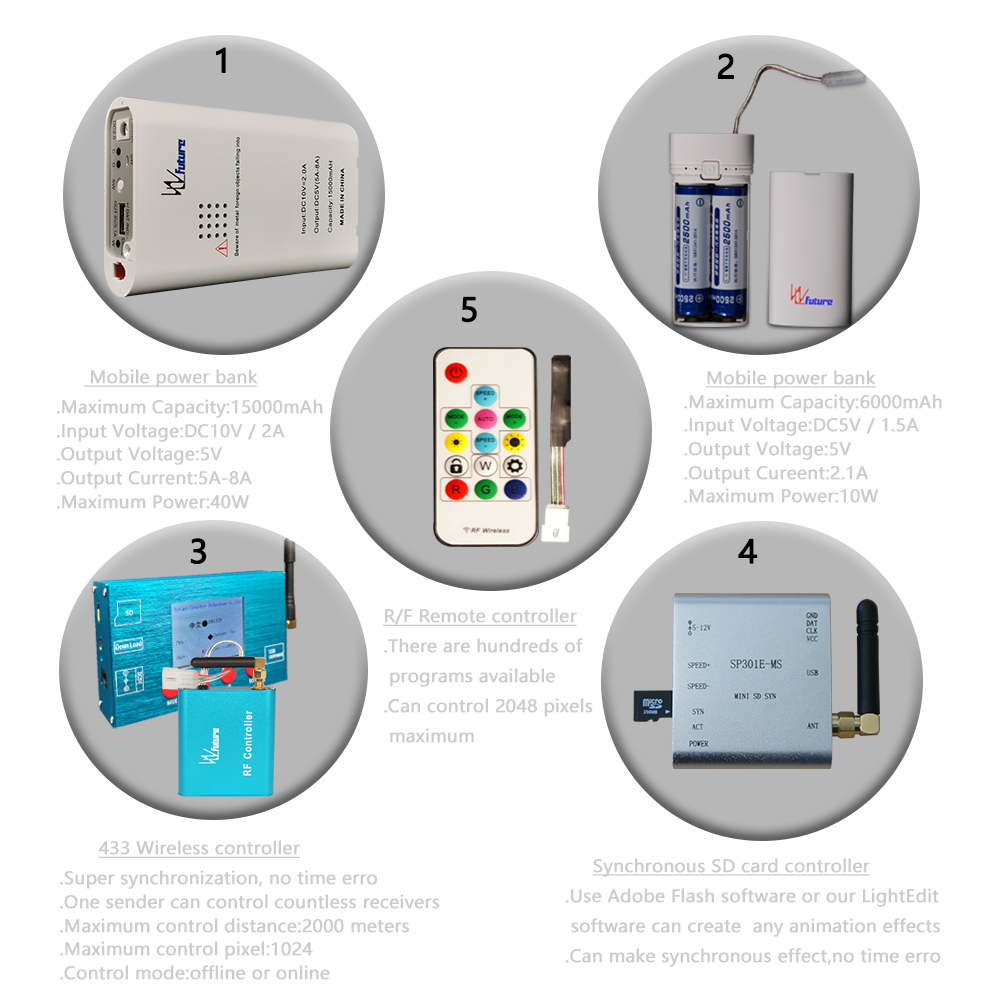 About us:
Hunan Future Creative Technology Co.,Ltd is the world's leading manufacturer of LED costumes & accesories, integrate in creative electronics, intelligent development design and productions. We offer competition, safety and stability, reliable product solutions & services for customers in acting and lighting business, for creating customers value and opportunities continuous. Our special unique product are: special synchronous controller for costumes, special mobile power bank(DC5V、5A-8A)for costumes, and special control system for costumes.
It can be said without exaggeration that, so far, we are the best LED luminous clothing factory in China. Our products quality & design is No.1 in China.
Warmly welcome customization through drawings, pictures and samples!